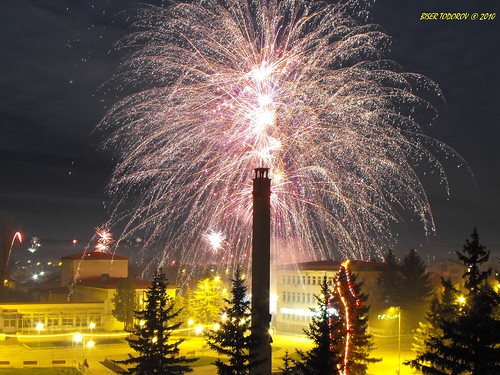 The New Year is here and it's going to be a year to celebrate. Unlike other years, 2010 has a nice ring to it. There is symmetry to the digits and for a former math geek like me that's a very cool thing. Also, 2010 is almost like a religious number of sorts, perhaps carrying a secret of some kind.  Well, anyways, enough with the diversions!
If you're a long time reader, you'll notice that with the New Year I've changed the name of this blog and updated the look. If you're reading this in your feed, you have no idea what I'm talking about. You'll have to visit the site to know.
First let's talk about the name change. This was done a few weeks ago. The reason for the change is that the old name "Social Media Wiz" just didn't convey what this blog is all about. At the end of the day this blog is not about any "wiz", but rather about sharing knowledge and thoughts regarding social media. Plus I came up with that name on a whim and never felt a connection to it. So, in its stead I have renamed the blog "Social Reflections" with the objective remaining the same. To put it in one sentence the goal here is to observe, comment and bring to light social media success stories, strategies and personalities.
With the name change, it was natural to change the theme as well. I like this new theme. It's professional and fits in with the goals of this blog. Again if you're still reading this in a reader you have no idea what I'm talking about.
With all this change I'm going to kick off the New Year by interviewing social media practitioners (not experts). These are individuals that have used social media to achieve predefined objectives and goals. In one way, shape or form these are people who are either using social media to increase sales, improve brand image or increase awareness of their organizations. In other words, true practitioners on the front lines slugging it out and having an impact.  And I look forward to your participation as well.
Stay tuned.