An online community is an interactive group of members joined together by a common interest.  An online community can be one of the most powerful tools a marketer can deploy for retention, word of mouth marketing, and market insight. To host a successful community it is important to focus on objectives, chart a road map, assemble the right team, and plan to be flexible. Then launch the community with the backing of your most enthusiastic customers and stay engaged as the community grows. Above all, all successful communities are aware that control is in the hands of the members, so it is vital to put their needs first, build trust, and become an active part of the community. The host needs to learn to be a host and not a policeman.
Over the past decade many companies have launched online communities. There is good reason for this. Online community members visited Web sites nine times as often, stayed five times as long, and represented 65% of sales, according to a recent McKinsey & Company survey. There is therefore a great movement among companies to adopt a form of online community best suited to reach their business goals.
Benefits of an Online Community
When starting an online community it should be open to everyone interested in participating in the forum. While there will be certain restrictions imposed on the community in terms of topics and language, these will be performed with community goals in mind. In my opinion there is nothing wrong with establishing an online community  primarily as a marketing platform for your company.
There are many benefits to establishing an online community. Here are a few:
Facilitate conversation among customers, prospects and other stakeholders
Marketing platform for products/services
Social media presence
Brand building tool
Create a self supporting user base for customers
Gain insights into target market
Online Community Management
After setting up an online community there are a few things you need to be aware of in order to have a successful and vibrant community. Once members have signed on and agreed to the terms of participation, managing the conversations and fostering an environment of trust will be critical. To ensure the experience is beneficial for all  parties provide the following as part of the community management process: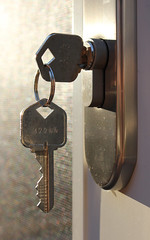 A clear and concise purpose statement for the community which is visible to all members at all times.
Communicate the goals for the community to its members on a regular basis.
Develop and enforce community rules for engagement in order to maintain a fair, safe, neutral and professional environment for participants.
Pre-post content on the forum within 15-20 relevant categories. This ensures the forum is not deserted with the first members arrive.
Ensure all participants feel welcome when they join the community.  For example send an introductory gift card once a member comes online and creates a discussion thread for the first time.
Create a climate of trust and open communication.
Devise a membership reward system to encourage participation and discussion.
Create a regular fun activity to enjoy the lighter side of online community engagement.
Monitor popular topics on a regular basis in order to gain insights.
Monitor subjects that raise the most passion in the online community.
Identify the most influential members of the community and seek their assistance in community development.
Directly communicate with members as needed.
photo credit: woodleywonderworks